Your Trusted Concrete Contractor since 1969

__________


For over 50 years, B&H Concrete Construction Corporation has been a regional leader in site concrete construction.
​
Over the past two decades, B&H has also become a major contractor of building concrete, both commercial and residential. Our affiliate company, SouthCoast Contractors, specialized in all types of masonry projects.
​
Today, B&H Concrete can do it all - from homes and apartments to retail and office warehouses. B&H is large enough to meet your needs and small enough to talk to the owner. We have built a reputation for excellence, reliability, integrity, strength, and performance.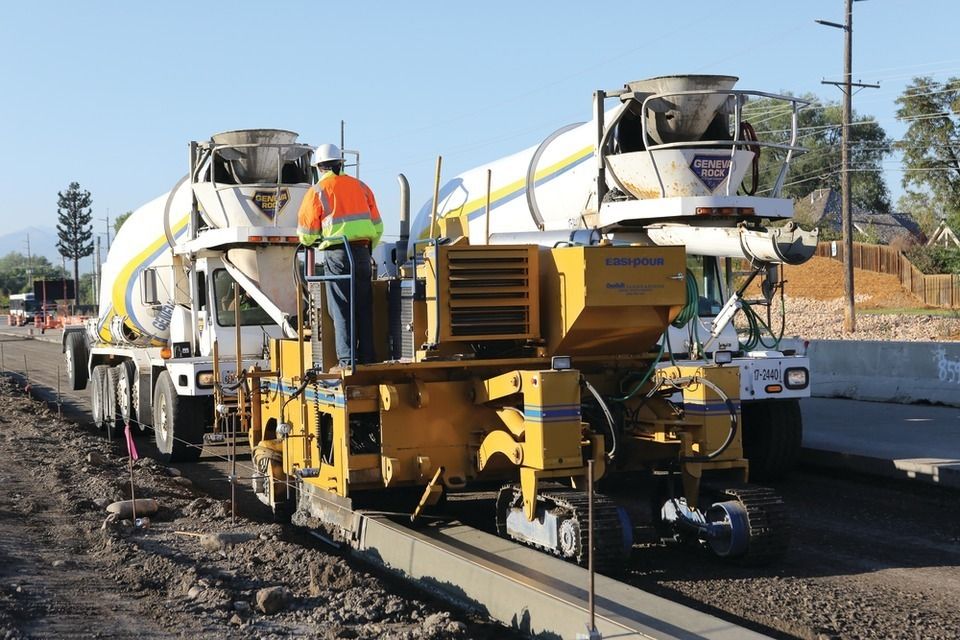 ✔
Locally Owned & Operated
✔
Fully Licensed & Insured
✔
Free On-Site Estimates
✔
Superior Quality & Craftsmanship
✔
Honest & Fair Pricing
✔
100% Satisfaction Guarantee
"As B & H celebrates its 50th year it presents a good opportunity for me to reflect on my 35-plus years with the company.  I have been here long enough to see the company go from a small, one crew, Mom and Pop, (Melva and Woody) company to a much larger seven-plus crew company under the direction of the next generation of Houck's (Tim, Val, and Laurie).

I guess the thing that has sustained me the most through all of my years is the strong "family value" atmosphere that the Houck family has incorporated, not only in their own family but in their company family as well.  A strong family is an organization that supports and sustains all of its members and gives everyone a feeling of security and belonging.  These are the characteristics that Woody and Melva started the company with 50 years ago and they are just as important today.

B & H is also a business that operates with solid core values such as honesty, integrity, quality, and a strong sense of community welfare.  It has been rewarding for me to work in this type of environment and I am pleased and proud to consider myself a member of the B & H family."
Rob Viau, Senior Project Manager & Estimator
★★★★★
"B&H has the total package; smart people, great leadership, good benefits, and good camaraderie among workers.  Honest work for honest pay.  I have been treated very well on the job and in my personal life.  B&H has been a real support group for me.  Just good people.

For these reasons and more is why I've been here for twenty years. By God's will, I'll be here until I can't work any longer."
Reuben Russ, Foreman
★★★★★
"As we are all aware the success of a construction project depends largely on making schedule and budget, therefore, it is critical I select subcontractors that are sensitive to both.  By providing competitive pricing, adhering to our aggressive schedules, and maintaining a high level of quality the B&H staff has truly worked in partnership with us to assure the success of our projects.

 I have enjoyed working with you and your Company over the years and strongly recommend B&H Concrete to anyone concerned with the quality and success of his or her project."
Steve Bunting, RD Lambert
★★★★★
"It has been a pleasure working with your team at B&H.  The high-quality workmanship and attention to detail are apparent in every job.  We look forward to working with you in the future.  Thanks again for all of the hard work."
Gatewood Dashiell III, President, R.G. Electric Company, Inc.
★★★★★
"I have been working with Tim for over 20 years on various projects, mostly multi-family.  B&H has successfully fulfilled all of my needs for footings, foundations, building slabs, brick and curb, and gutter-all on a very large scale.  The best thing about B&H is that they are a one-stop-shop for all of your concrete needs.  Tim Houck and his staff have always treated my projects and me with the utmost professionalism."
Joseph A. Shaw, President, Shaw Building Corp.
★★★★★
"If you need a complete package, be it site concrete, slabs, or masonry- there's no better contractor than B&H Concrete.  Quality work done in a timely manner."
Mark Matthews, President, M.G. Matthews Construction Corp
★★★★★
"E.V. Williams, Inc. has enjoyed a longstanding business relationship with B&H Concrete.  Their professionalism, knowledge, and dependability in their area of expertise have greatly benefited the construction of each project.  We look forward to many years of working with this fine company."
Joe Link, Basic Construction
★★★★★​​​​​​​
"It has always been an enjoyable experience to work with Woody and his company.  I always make sure he is contacted to bid on our work and am very pleases to have him as the successful bidder.  He and his workers are very professional, extremely productive, and perform work that is well above the industry standards."
Kenneth L. Mitchell, Branscome Construction